Come and Visit our Off Road RACE TRACK
Off Road Track
Bring your car, either gas or electric and have fun in our dirt tracks! You can purchase a 30 day pass for as low as $59, a 7 day pass for $29, a 3 day pass for $19, or a daily pass for just $10. We are open all week.
We accept all scales, from 1/5th to 1/18th. Track is too big? No problem, try our smaller dirt track for 1/16s and smaller cars.
Learn to Drive - Introduction program ($29/hr)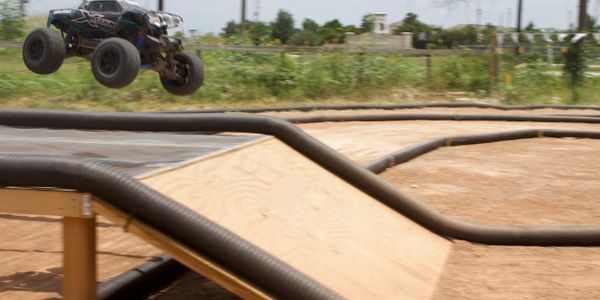 Learn with us how to drive like a pro, or how to repair your car.
For $29 you get a 1 hour instruction and if you don't have a car we'll provide you one for you to drive during the lesson.
Work Space for You

Seat at our fully equipped tables to charge your batteries, fix your car, or just relax.
Also feel free to use our cleaning section with compressed air and a water hose to clean up your car when the dirt bites back!